Requierments for live streaming a tournament or event
We're happy you're thinking of live streaming a tournament or a bigger event. In this guide we have divided each section so you can skip some parts if you would like that. Not all of the things we list here are a requirement but we still recommend you to have a look.
Equipment
You probably know that if you are planning on streaming your cup then you need the right equipment for it. This is a list of the things we recommend you have.
A tablet and a mic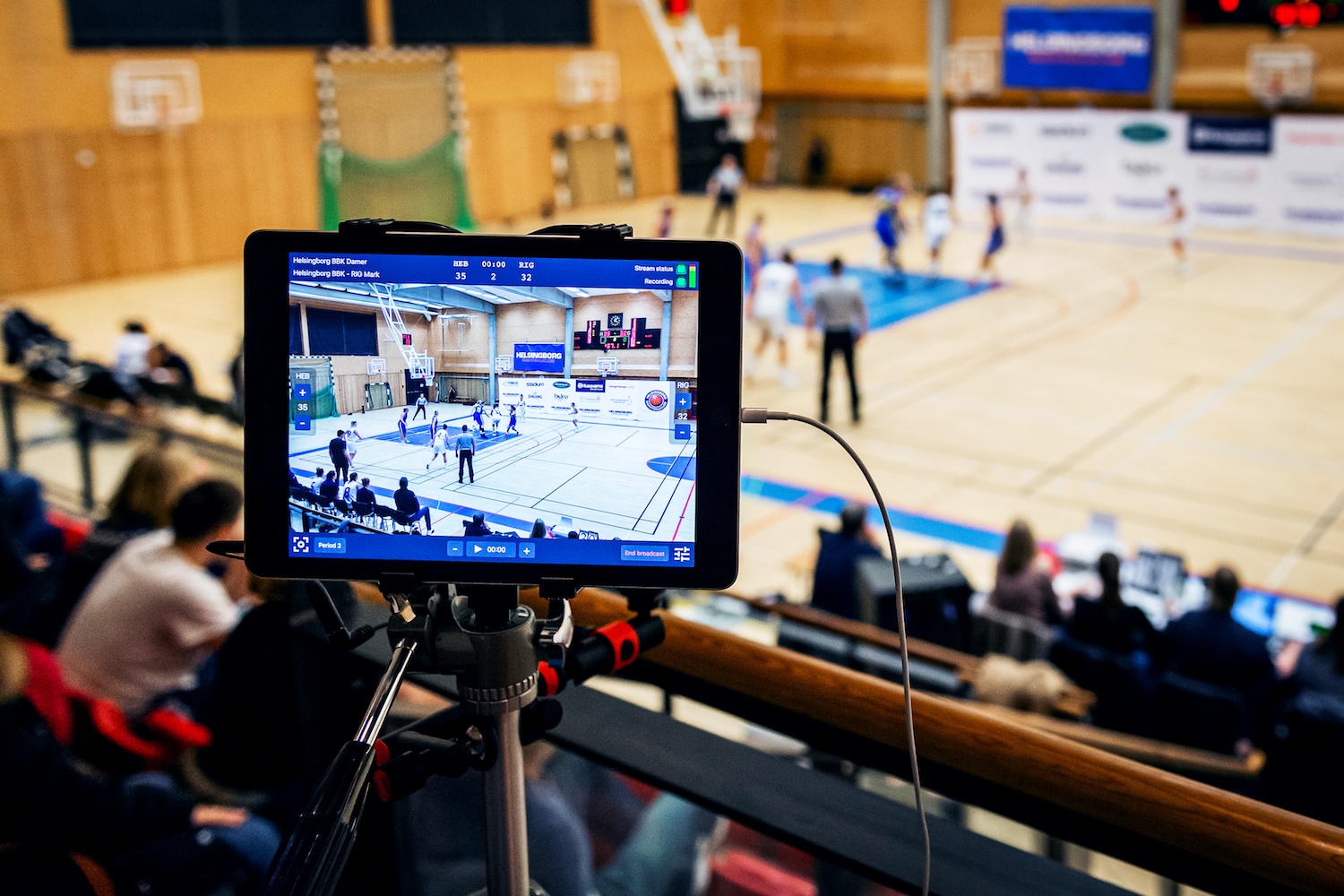 If you only have one or two tablets and you are planning on streaming a lot of games that are starting at the same time in different places, then you will need more tablets. If you haven't already been in contact with our customer success team, it's time to get in contact with them and ask for the possibility of borrowing the tablets from us here at Solidsport. We are more than happy to help you with what you need to stream your cup. The same goes with the mics, you will need some mics to attach them to the tablet so your viewers get to hear the game better.
A tripod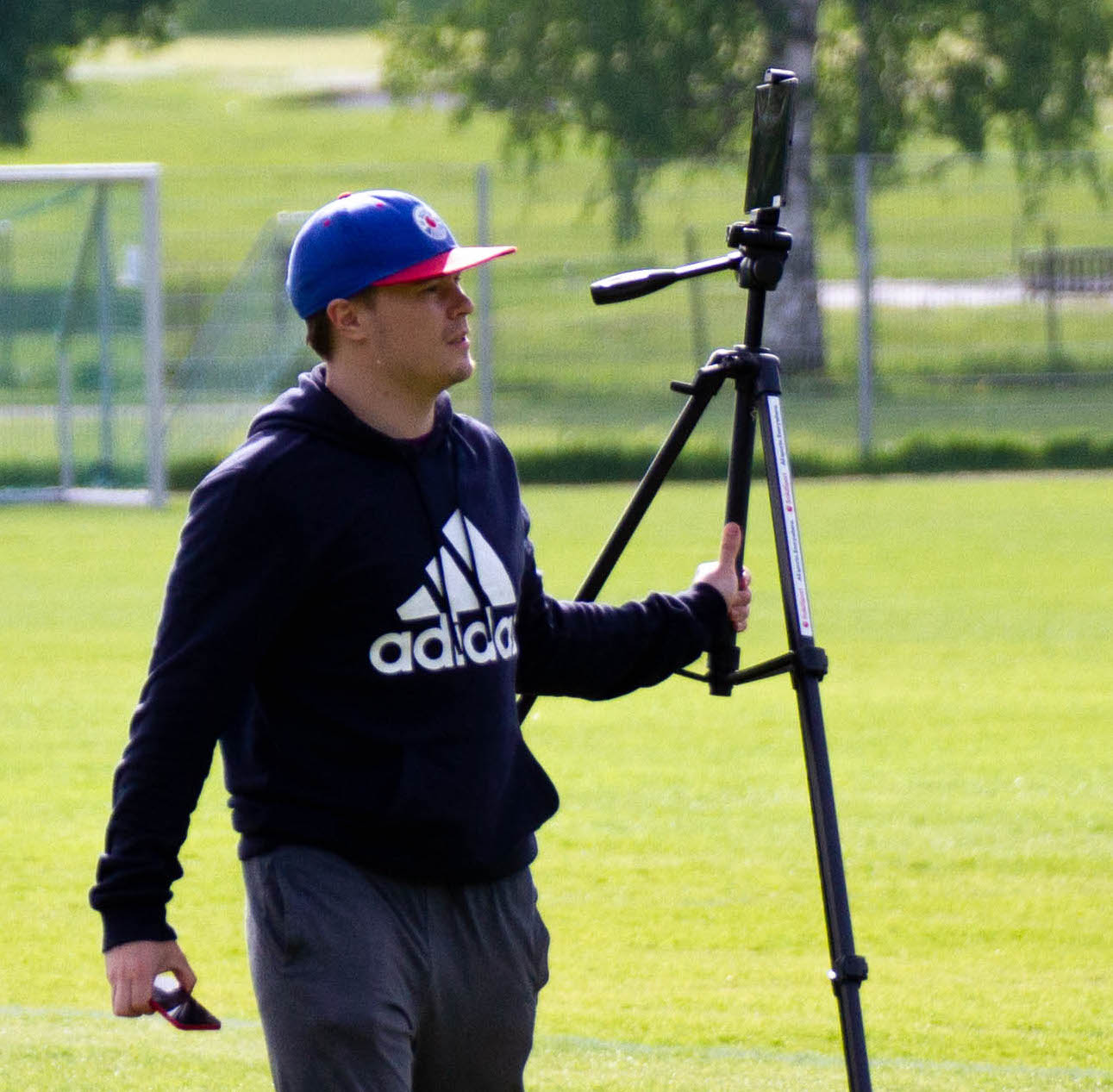 Just like borrowing a couple of tablets, you might need to borrow some tripods as well. The tripods will help the person who is streaming to not get tired and the viewers will see a stable image of the game or event.
Chargers or powerbanks
The battery on the tablet will start running low if you or the person who is live streaming is not charging it during the stream. That's why we recommend to always bring powerbanks or extra chargers.
An umbrella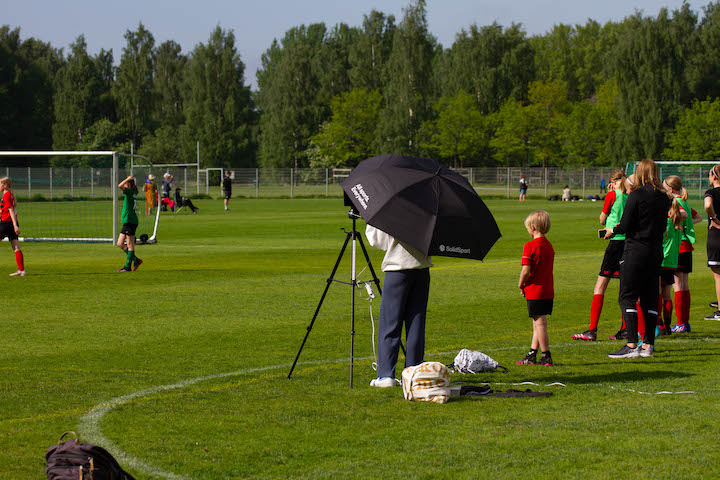 If you are going to stream from outside then we always tell our streamers to bring umbrellas, whether it starts raining or the sun is too strong. This protects you and your equipment.
Having commentators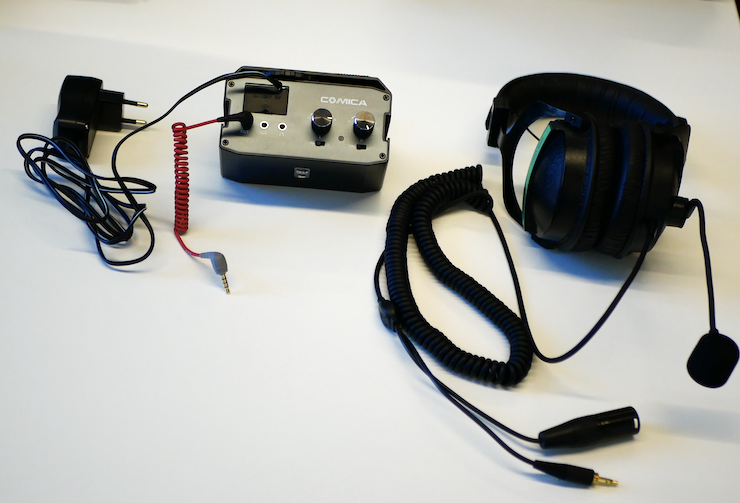 Some organizers like to have commentators on interesting games or finals. If you would like to have one or two commentators then you need to have a headset and an audio console. You can read more about this in our guide here. If you have more questions regarding the equipment, feel free to email us at cs@solidsport.com to get the right help for the best setup.
Internet connection
Of course you will need to have a stable internet connection. Now, depending on where you are planning on streaming, you will need different things. Here we are listing some things that will help you have a good connection during the streams. For more information about streaming inside or outside, check out our tips here.
To be able to make a good and professional broadcast you must ensure that you have a good internet connection in the arena or on the field that you stream from. Wi-Fi or 4G is in most cases good enough but best is always to get access to a wired network. If you are unsure about your connection, then test it out by using Speedtest.net or similar services. We recommend a speed of at least 10 mbit upload although it sometimes works just fine with 2-3 mbit if the connection is stable.
Filmers and Volunteers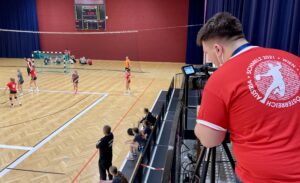 To be able to stream the whole cup, or at least some of the games from the cup, you will need to either find volunteers who are filming the games/the event or you publish a job offer where you write that your cup is looking for filmers and that they will get some sort of compensation for their work. Note! You have to be in time for this and have a plan b if a filmer calls in sick or cannot make it.
Marketing
If you are going to stream your tournament, you probably want your supporters to know and find your channel with all the streams right? Here we will guide you on where and when to publish all the information to your potential viewers. We have a more detailed guide here about doing marketing for your event.
Your homepage
Publishing here is crucial because your supporters will first go to your homepage to find information. So we always tell our partners to publish a piece of news that you are streaming and linking to the channel where the streams are. You can also write a short text about the streaming and in which arenas/fields there will be filmers. Always remember to link to the channel so your supporters can find the games fast and easy.
Special offers for a limited time

If you want, you can always offer the All Access pass for a lower price during a limited time period. For e.g. let's say your event is starting the 1st of October. Then you can offer the Early Bird price on the All Access pass up to 3 days before the event starts. This generates a buzz and people usually buy the All Access for cheaper if they can, especially if they know it's a time limited offer. If you are not sure on how to do this, check out our step by step guide here, the only difference is that you name it "Early Bird All Access".
Your social media channels
Get some reach and inform to all your followers about the streaming and your channel. You can do stories and "normal" posts. The most important thing here is to always either link to your channel or write the name on it "solidsport.com/yourchannelsnamehere."
Email
If you have a contact list with all the participants teams then it's the perfect way to inform about the channel and why it's so good to buy the live stream since all the viewers get access to the replays. We recommend sending at least 2 emails, the first one is a general one and the second one a reminder to buy the streams and support the tournament that way if they cannot attend the event in place.
Checklist
Do you have all the equipment you need? If not, contact us and we will help you out!
Have you been at the arena or field where you will be streaming? If not, we recommend you to go there and get information about the internet connection.
Have enough filmers for your cup?
Don't forget the powerbanks!
Streaming outside? Then bring some umbrellas just to be on the safe side.
Did you put the channel on your webpage?
Have you posted any information about the streaming on your social media channels?