Observe! This guide is only related to channels that belongs to platforms with a sports data integration in place. If you are uncertain about this, feel free to reach out to our Customer Success team on cs@support.com
Welcome to the guide for the latest Solidsport feature that enables your team/club to easily claim your team's games directly from to your channel and broadcast all the exciting season games live, without manually creating them one by one.
Follow the steps below to claim your games from the sports data management (SDM) system that is associated with your channel.
1. Log in to your channel and navigate to the "Content Manager."


2. Click on "Add Matches."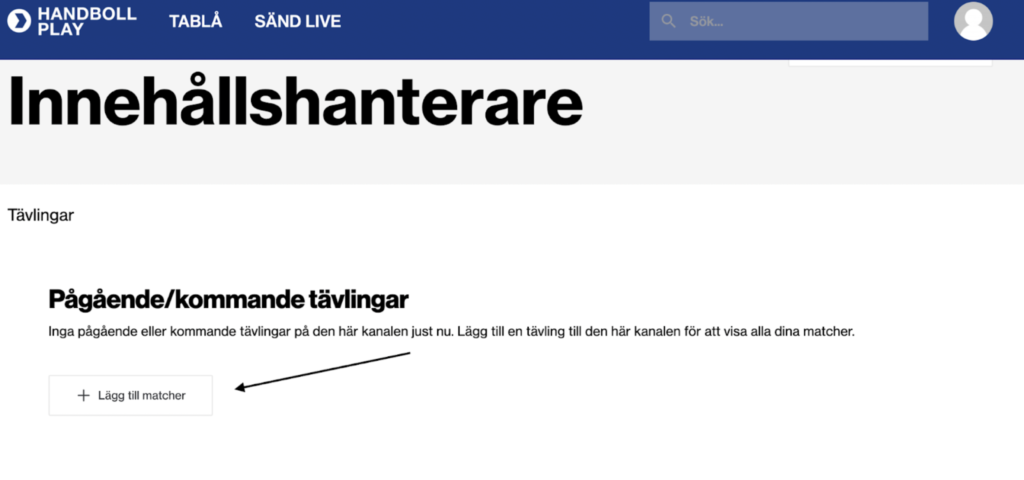 3. Search for or browser to the series in which your team is playing (the series will only be displayed if there are matches published) and click on "+ Add Matches."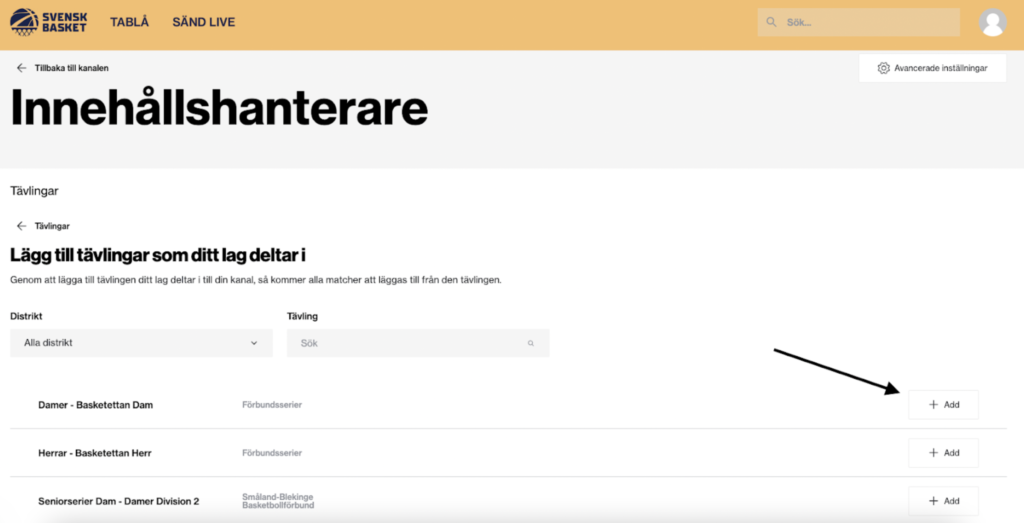 4. Select your team from the list and click on "Add Matches." Then return to the homepage of your channel by clicking "Back to Channel" in the upper left corner.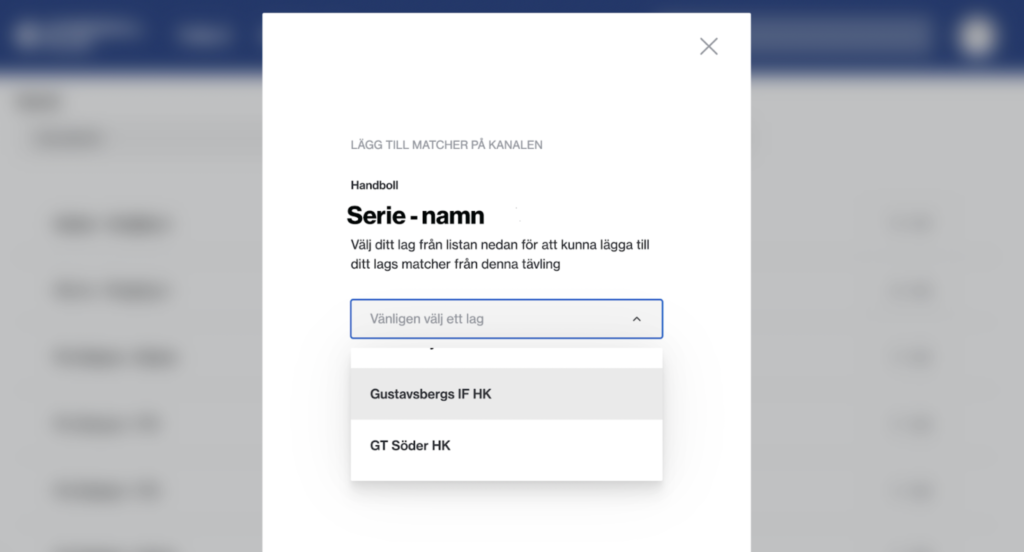 5. Click on "Matches." Here, you will find all your synchronized matches from the SDM system. To prepare a livestream for a match (for example, all home matches), click on the red button "Prepare Livestream."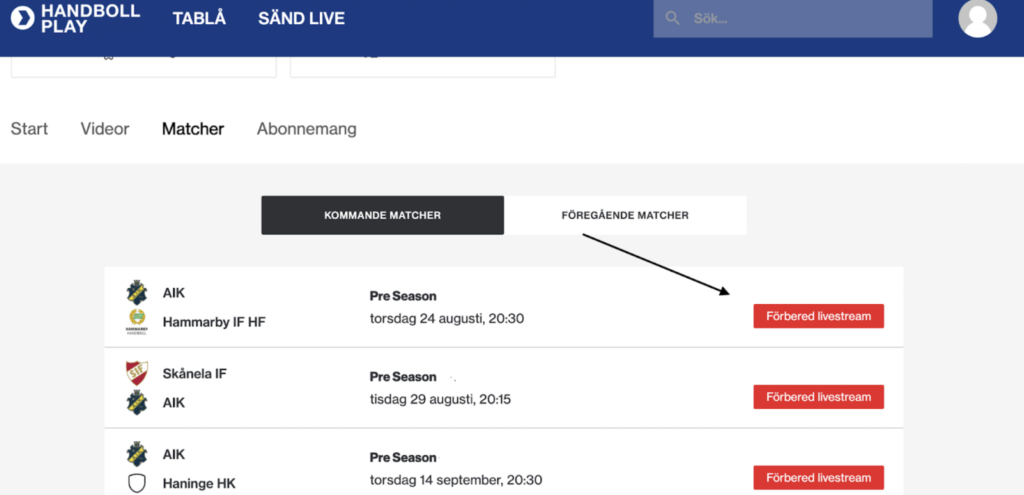 6. Click Publish stream and Close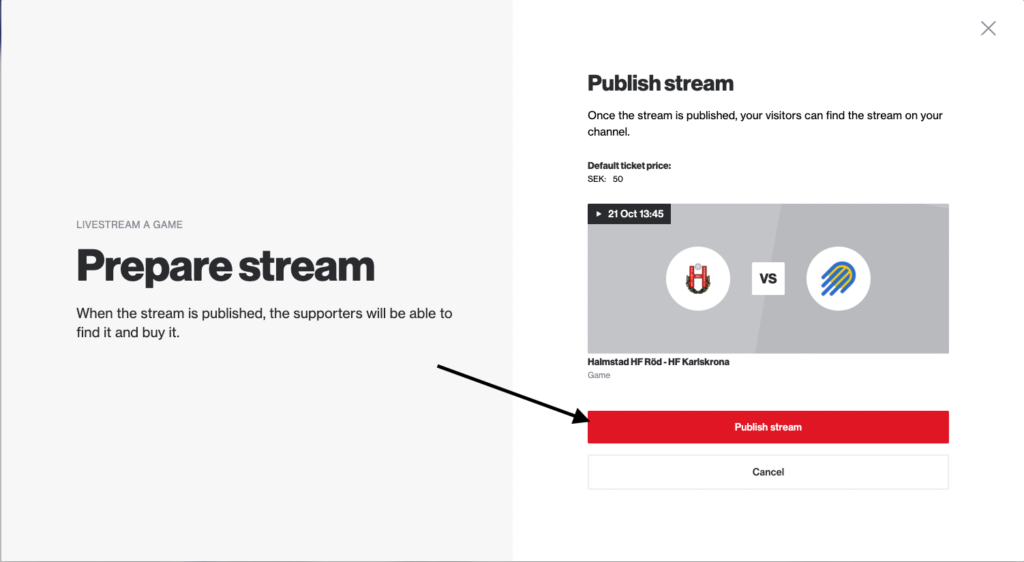 Now all the steps are complete, and your matches will be available for purchase and viewing by your supporters.
Note that it may take up to 10 minutes for the match to update and become broadcast-ready after clicking from the red "Prepare Livestream" button to "Edit." This means the match is ready to be broadcasted.
All activated matches will be synchronized and displayed in Solidsport Broadcaster (the same broadcasting app as before) 24 hours before the match starts.
If you have any questions or concerns regarding the activation of your matches, feel free to contact us at Solidsport. You can reach us via email at cs@solidsport.com.
Please note that the league games already synchronized to the team channels.