For all needs At all levels With your brand
Leading sport streaming platform. Trusted by sport federations, leagues, clubs and events. On all levels. Everywhere.
Grow your sport.

On your platform.
Solidsport offers a complete OTT sports media platform with custom white label design, sport data integrations and unlimited live streaming and on demand possibilities.
Take control of your media rights.
Share the action. With everyone. Everywhere.
Sport coverage.

On a new level.
Unleash the power of your sport by making it simple to produce sport broadcast. All that is needed is want already exist in everyones pockets. With a smartphone or a tablet, all your team and clubs can make professional broadcasts with graphics and customised features.
It's time to digitize your sport. It's time to go live.
On all levels. Everywhere.
Boost your brand.

New revenue streams.
Solidsport offers the ultimate sport media solution to unleash the power of your community and boost your brand.
Create new revenue streams with our in-built payment system, enabling custom subscriptions and pay-per-view tickets on all your content.
You can also promote your partners and strengthen your sponsorship offer with ready to go advertising concepts.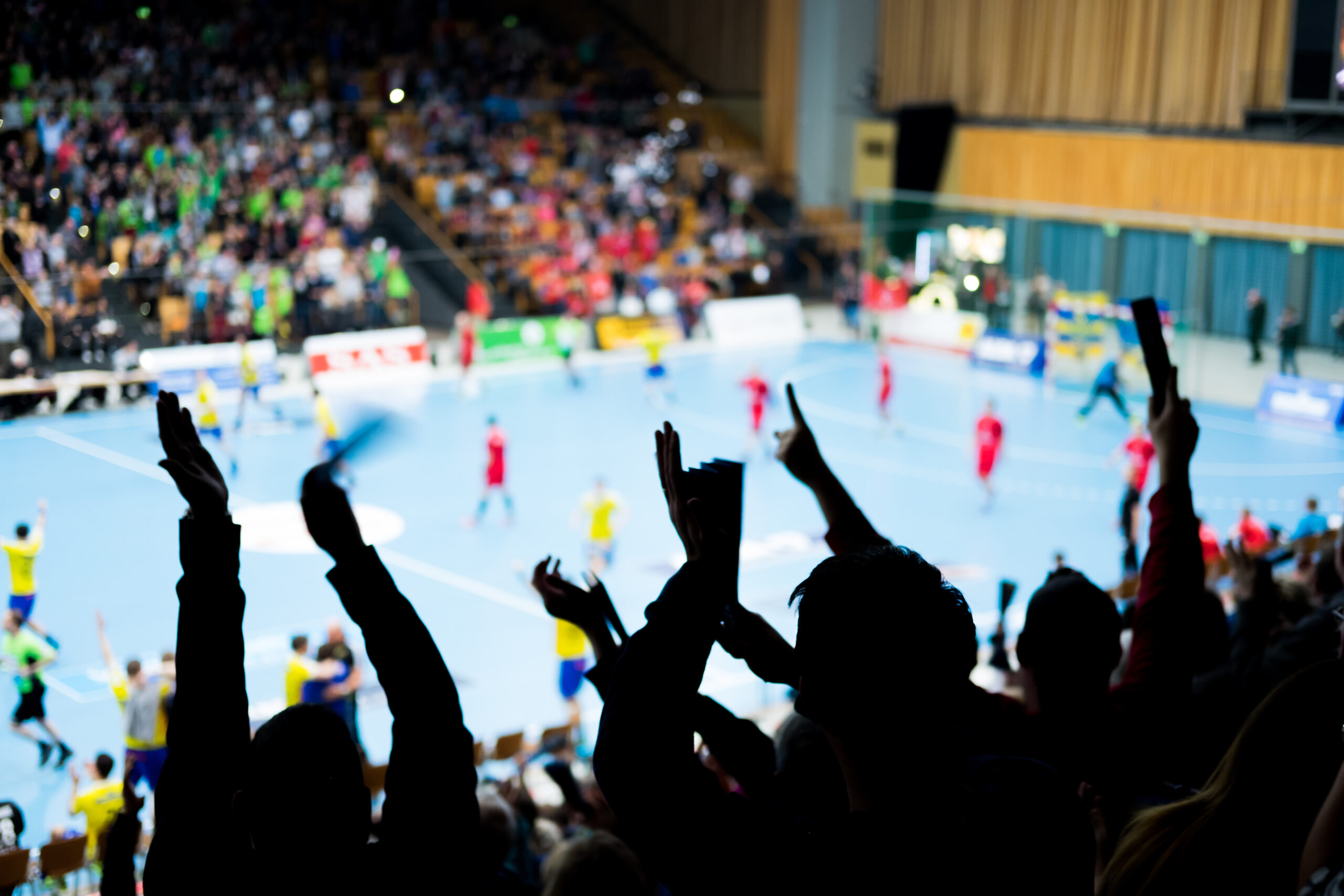 Leagues & Federations
Custom platform and features for sport federations & leagues.
Take control of your content and fanbase by gathering and grow it on your own custom platform.
With Solidsport, any federation or league can create their own OTT solution with custom hiearchy and sports data integration.
Clubs & Teams
Make the fans feel part of the club or team at all times.
OTT has already revolutionised sports broadcasting and with Solidsport, it is easy for any club to create their own sports streaming and Club-TV service.
Nothing is more powerful then strengthening the bonds between the club and the fan.
Events & Cups
Take the event to the next level with your own sports platform.
Share the action with everyone by creating a custom streaming platform for your event. Enable all games live, save the memories and create a new revenue source at the same time.
We help you create a digital arena for your event.
Go
For all sports. On all levels. Revenue share model, free of charge.
Your own streaming channel

Unlimited live streaming

50/50 revenue share.

Paywall & subscription features
Premium
Customised white label design and special OTT features.
All Free plan features

Custom URL & design

Analytics

Advertising monetization

Customer & partner support

CRM integration
Professional
Connect & unite your organisation or sport community on your own platform.
All Premium plan features

Full sportsdata integration

Unlimited sub channels

Mobile App iOS & Android

Sponsorship package

Advanced analytics and insights reports
Explore our possibilities
Basket TV
Sweden
The complete sport media platform for Swedish Basketball. For all games and events, produced by clubs and teams. At all levels.
HVNB Live
Germany
The offical streaming platform and digital arena for the regional handball district of Niedersachsen & Bremen.
Handball Play
Sweden
With over 37 000 broadcasted produced from 1500+ teams & clubs, Handball Play is now the digital home of Swedish Handball.
ÖHB Live
Austria
ÖHB LIVE is the official streaming platform for the Austrian Handball Federation, enabling handball games live at all levels.
MFF Play Premium
Sweden
Malmö FF:s premium club-tv service, making it possible for all their fans to get closer to the team with exclusive content.
Basketball Finland
Finland
The streaming platform of Finnish Basketball with over 19 000 broadcasted games from 500+ team and club channels.
Capture Analyze Broadcast
Automated sports video solutions & analysis.
Complete AI solution and advanced analytics
Auto follow camera for team sports
Complete AI solution and advanced analytics
Auto follow camera for team sports
"This has been very important for Swedish handball. We've had a fantastic journey together with Solidsport, building a great interest and awareness for handball on a broad level and in a way that has not been possible before"
Robert Wedberg
Secretary General of Swedish Handball Federation.
"The partnership with Solidsport enables our clubs to produce live streams without great effort and without financial risk at the same time as every club can generate digital revenue themselves"
Bernd Rabenseifner
Secretary General of the Austrian Handball Association
"One of our main goals was to set up our own streaming platform, which brings all live matches in the federation area under one roof. As a handball federation in Germany, we now have a unique aspect with the platform at the moment"
Markus Ernst
HVNB managing director
"We've achieved great results when it comes to digitizing and enabling our sport at all levels, together with all our clubs, teams and organizers that have made this possible and together with Solidsport that provided us with an innovative platform and the right tools to succeed"
Fredrik Joulamo
Secretary General of the Swedish Basketball Federation
"Streaming is the future of sports and for us, this is a great opportunity to offer a new service that make it possible for our audience to take part of the live action from Rødspætte cup, regardless of where they are"
Mads Buje
Committee member for Rødspætte Cup
"We're very happy about the result that this cooperation has meant for us so far. It has been an important step for Finnish Handball. This is now an important part of our sport and now we all want to take this to the next level"
Päivi Mitrunen
Secretary General of the Finnish Handball Federation
"We are grateful for the support of Solidsport, which allows us to offer great added value to our tournament and especially to our spectators, families and friends. In this day and age of digitalisation, we also have to keep up in sport and as organizers."
Sven Foitzik
Organizer, Handball Days Lübeck
"Although figure skating is at its best onsite at the venue we want to make sure that as many fans as possible can watch the competitions in an easy way. Skating Finland LIVE channel on Solidsport has worked excellently for us"
Outi Wuorenheimo
Secretary General of Skating Finland
"The partnership with Solidsport is a new milestone for us. Solidsport helps us bring the pictures, the emotions and the signs of the international friendship as well as the special opening ceremony to the world. For all people at home, family, friends and fans of the participants this has been a good way to be part of the event."
Elisabeth Puschan
Head of the United World Games
"The option to watch the games as a stream improves the health safety significantly and provides the viewers with a great additional service. This allowed also those family members and relatives staying at home to be part of the great tournament atmosphere. It's wonderful that the Solidsport cooperation will continue also in the future"
Kirsi Kavanne
CEO of Helsinki Cup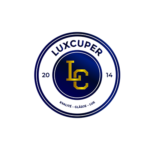 "Solidsport has really helped us improve the tournament experience at our football events. Partly for relatives who cannot be there, but also for the teams who wish to analyze the games afterwards."
Carl Halvarsson
Tournament General, Luxcuper
"This has made it possible for us to give everyone the opportunity to follow the tournament without being on site, which for us is an important service. We believe that it creates even more interest in the Scania Cup and strengthens the quality of the tournament"
Erik Lindell
Tournament Director of Scania Cup
"We are happy to partner with Solidsport, who has a long experience of working with tournaments like ours. This gives us the possibility to bring the whole event to the world"
Peter Krappel
Event Organizer of Basketball Wien
"Never have we experienced it so smoothly to broadcast live, or to get current content out quickly. Solidsport is the best platform we've been on"
Frank Eriksson
Head of Communications, Modo Hockey
"Vi är beroende av våra evenemang och att vi får köra dem. Det är viktigt att vi får in pengar till alla ungdomslag vi jobbar med. Därför blev Solidsport en fantastisk lösning"
Christer Norwald
Linköping Innebandy/Fatpipe Invitational
Trusted across the world of sports
Let us help you get started
Our team of specialists are ready to answer your questions.
As one of the largest sport media platforms in Europe, Solidsport is leading the way of digitizing sports at all levels by making it possible for every sport federation, league, event, club or team to share their games online with fans, family and friends.
With Solidsport, every team, club, league or event can broadcast their games and create new revenue streams through subscriptions, pay-per-view and advertising possibilities. To date, over +3000 clubs and teams are using the Solidsport platform and apps across Europe, broadcasting over +200 000 games and sporting events.
Hammarbybacken 27
Stockholm, Sweden
+46(0)8 462 62 10
info@solidsport.com
© Copyright 2021 – Solidsport | Photo credit – Bildbyrån